28.07.2017
Within an official visit to Armenia Israeli Regional Cooperation Minister Tzachi Hanegbi and the accompanied delegation visited Armenian Genocide Monument. The delegation was accompanied by RA Deputy Minister of Foreign Affairs Armen Papikyan, Honorary Consul of Israel in Armenia Ashot Shahmuradyan, sraeli Ambassador to Armenia Eliezer Yerushalmi and his wife, as well as Deputy Director of Armenian Genocide Museum-Institute Suren Manukyan.
Minister Tzachi Hanegbi laid a wreath at the Genocide Monument and members of the accompanied delegation put flowers at the eternal fire and honored the memory of the innocent martyrs with a minute of silence.
The guests also paid a visit to the Genocide Museum and got acquainted with the proofs of the greatest crime of 20th century.
Tzachi Hanegbi expressed his impression of the monument and the museum and noted that it can excite and impress everyone.
After the visit the Israeli Minister left a note in the Memory Book of Honorable Guests: "Visiting this museum lives every visitor with 2 conclusions: Never Again to allow such horrific acts to happen and Never Forget the tragedy, keep it always alive in the human awareness and memory forever."
http://www.genocide-museum.am/eng/28.07.2017.php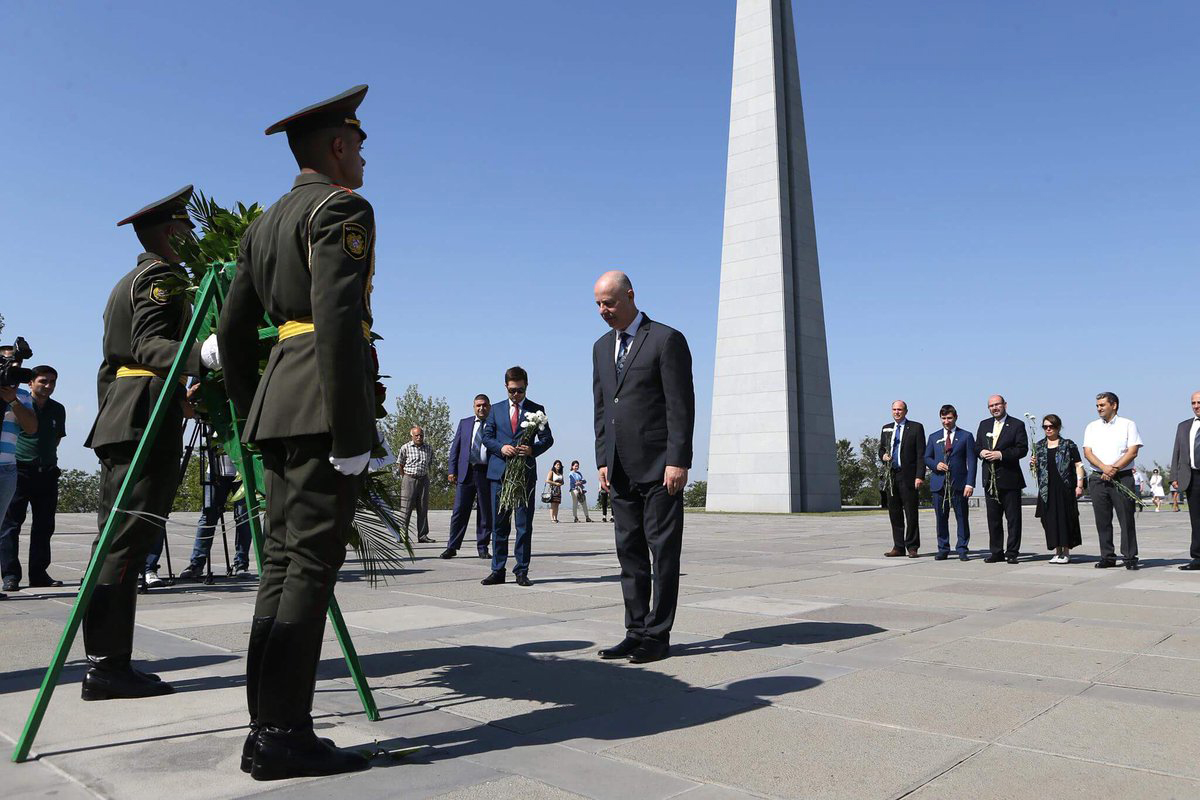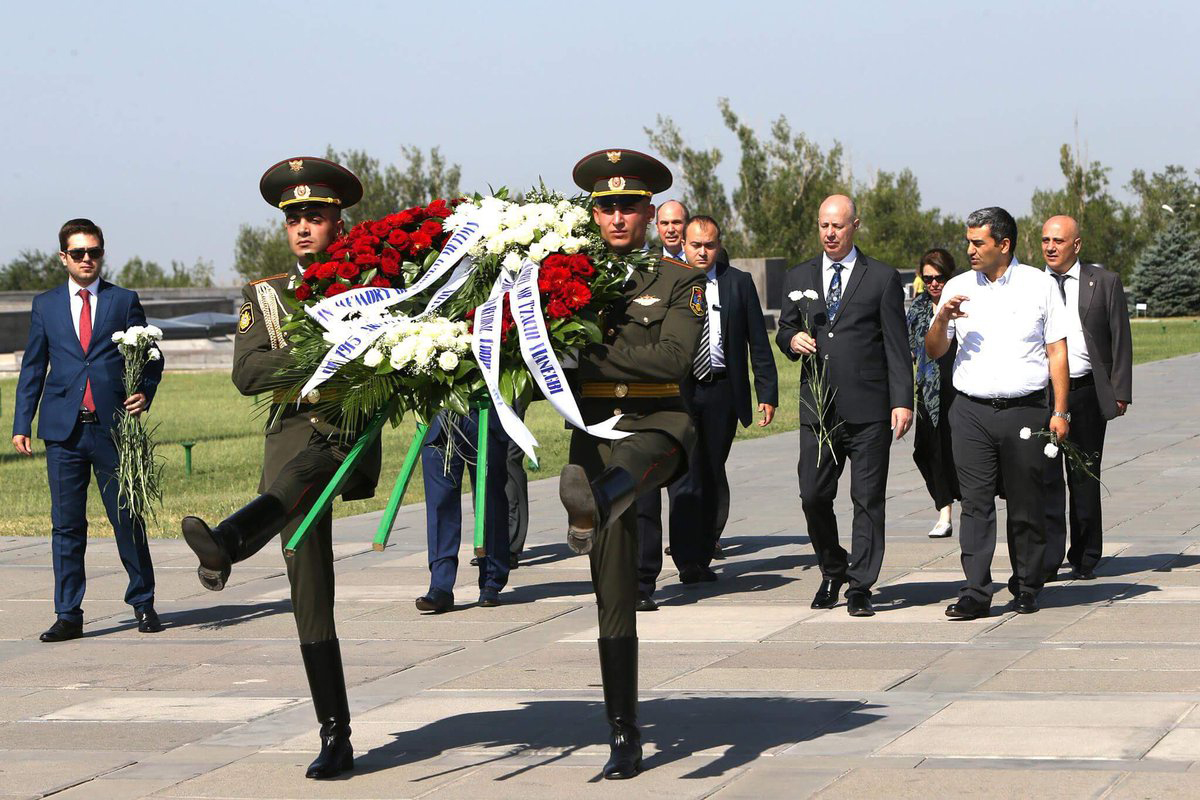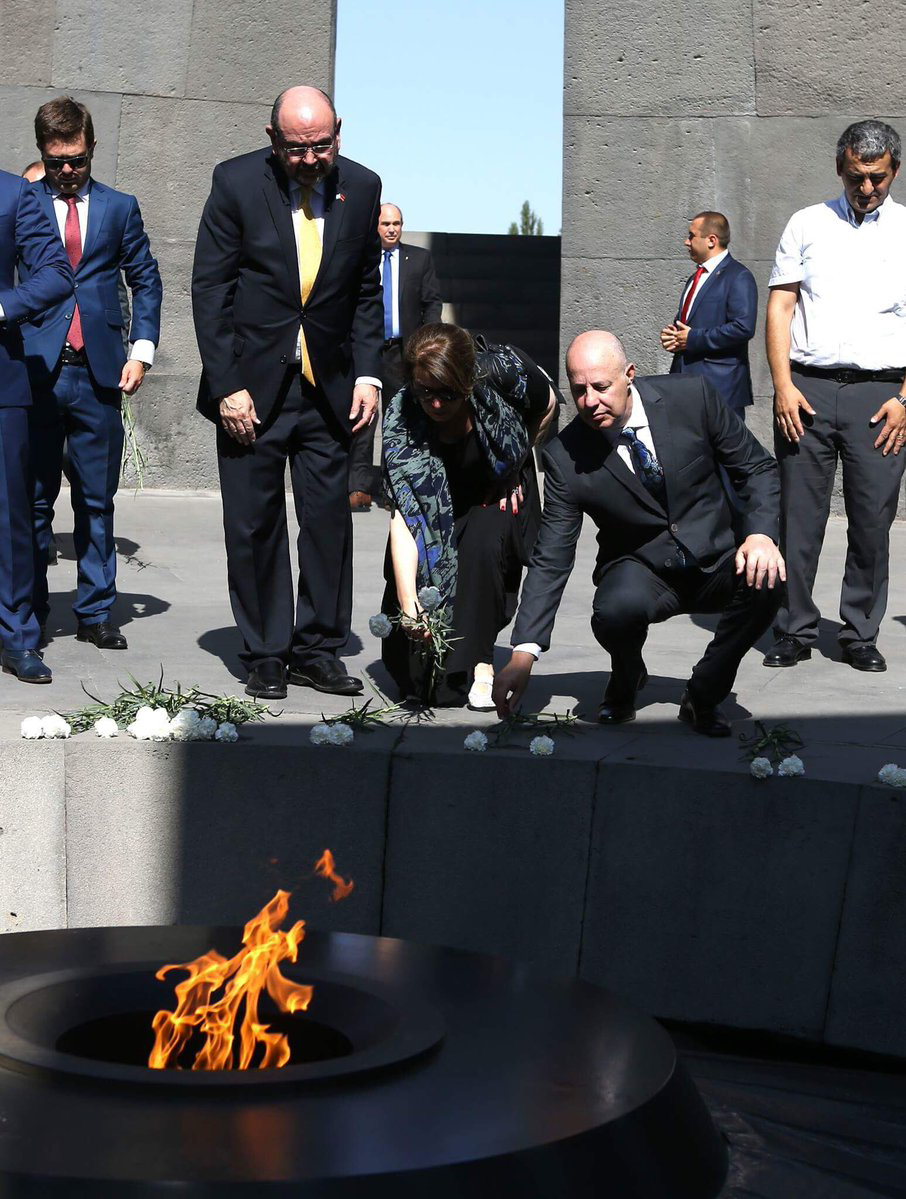 Please follow and like us: